Excursion
We are arranging a one-day excursion to Nikko on October 5th. This tour is not included in the registration fee for the conference. Since the available number of tickets is limited, we recommend you register at the earliest convenience.

Date : October 5 (Fri), 2012
Cost : JPY 7,000 (includes lunch)


Tentative Schedule:

| | |
| --- | --- |
| 8:30 | Depart Tsukuba |
| | Visit Nikko Toshogu Shrine and Rinnoji Temple (Guided walk) |
| 12:30 | Lunch |
| | Visit Kegon Waterfall and Lake Chuzenji (Free stroll) |
| 17:30 | Arrive back at Tsukuba |
About Nikko
Nikko is one of the most famous tourism areas in Japan, and is located about 120 km north of Tsukuba, about 2 hours by tour bus. Nikko has many historical shrines and temples, and is a UNESCO World Heritage Site. Nikko also has beautiful natural treasures such as Kegon Waterfall and Lake Chuzenji.


Nikko Toshogu
Nikko Toshogu is a Shinto shrine which is dedicated to Tokugawa Ieyasu, the founder of the Tokugawa shogunate. It was initially built by the second shogun, Ieyasu's son, Hidetada, in 1617, and was enlarged during the time of the third shogun, Ieyasu's grandson, Iemitsu.
One of the most famous buildings at Toshogu is the richly decorated Yomeimon Gate. It is decorated with gorgeous carvings painted in rich colors. Other buildings at Toshogu are also decorated with elaborated carvings and ornamentation, including traditional symbols from Chinese and Japanese culture. These beautiful buildings symbolize the prosperity of the Tokugawa shogunate, which governed this country until the Meiji Restoration in 1868.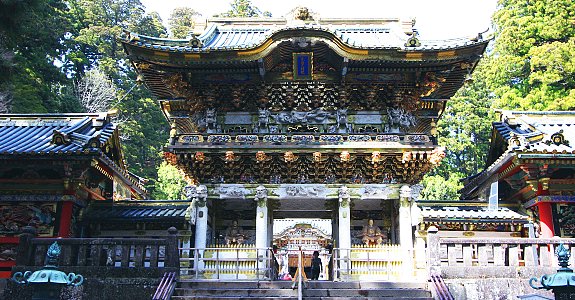 Kegon Waterfall and Lake Chuzenji
After visiting Toshogu Shrine and Rinnoji Temple, the tour will move into the mountains by coach, with time for free strolling around the waterfall and lake.

Lunch
Japanese-style lunch is included in the tour fee.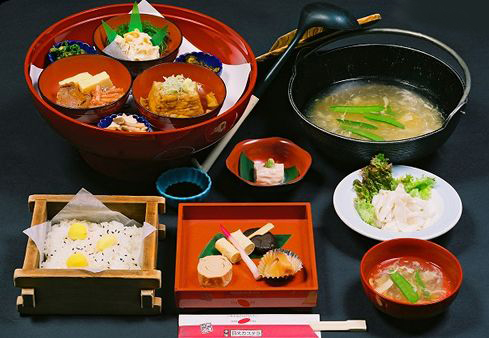 Further Information
You can find many guides on the internet. Please visit such sites for more detail. (Note that IBIC2012 does not have any relationship with or responsibility for the information on these sites):
http://en.wikipedia.org/wiki/Nikk%C5%8D_T%C5%8Dsh%C5%8D-g%C5%AB
http://www.japan-guide.com/e/e3800.html (Travel guides in Japanese, English, Chinese and Korean are available)
http://www.nikko-jp.org/english/